This deadline mistake will blow your mind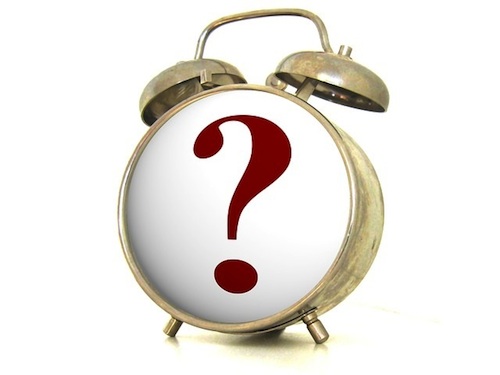 Let's face it; missed deadlines are a part of life. We set goals with good intentions, and work toward them.
Most of the time, missing a deadline isn't always a big deal, but in contracts, missing deadlines can be a very big deal.
Take, for example, what happened to the world's biggest exporter of dairy products (notably cheese), Fonterra Cooperative Group Ltd. As reported in early February in the Wall Street Journal, the New Zealand-based company apparently failed to apply in time to renew its license to import cheese into the United States.
The WSJ quoted Fonterra's director of global ingredients, Kelvin Wickham giving this reason: "Due to human error, a deadline was missed." So now they miss out, for a year, of selling to the US market.
Ouch.
According to this article, estimates for the cost of the error range somewhere between $11 million and $24 million US dollars. This is a drop in the bucket of Fonterra's global revenue, but still …
As makers of contract management software (Contract Assistant), we think it's only fair to point out that our software (all versions) allows users to put an unlimited number of "alarms" on key dates.
In the Standard and PRO editions, users can set unlimited alarms. In the Enterprise edition, users can set unlimited alarms and tie them to email notification as well. We think these are important features.
Because missed contract deadlines matter.
And as we've mentioned before in this blog (Setting alerts in Contract Assistant: Top uses and tips) setting automatic alarms on important dates is key to contract management because this gives organizations time for reviews and preparation, as in getting paperwork together (sorry, we're not trying to rub it in, really).
Many organizations put the management of key contract deadlines into the hands of line-of-business managers or other key decision-makers. But as we've seen time and time again, businesses underestimate the inherent complexity and number of contract dates that need to be managed.
Relying on one person or even one "team" can be done … but you are hinging a lot of performance on one individual. This means you are banking your company's contract performance on "institutional memory."
That can lead to "human error" … and that can cost a company big bucks.
[About the author: Todd Hyten is a former business journalist who now writes about B2B topics and consults on content marketing. You can find him on Twitter and Google+.]
Back to all