Five key reasons contract renewal rates are falling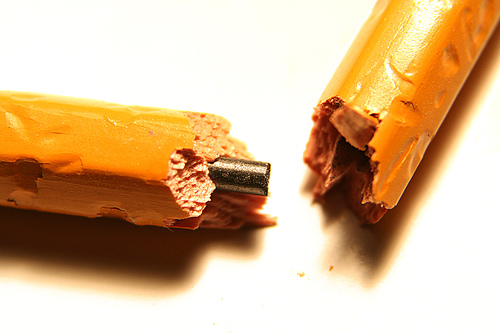 Here's a sobering statistic. According to the advisory services company Information Services Group (ISG), "incumbent" or existing outsourcing IT service providers are losing existing clients at a faster clip than just five years ago.
According to ISG, five years ago these incumbents could count on 80% of their contracts getting renewed – but these days the average is 50%.
Yikes!
The article, by ISG partner Esteban Herrera, points to the pressures on outsourced service providers that are all conspiring to make things tougher for IT service providers in the current economic climate. Even if you are not an IT service provider, you may be familiar with the following pressures:
More competitive pricing: It's an old story – you can get so much more than you could five years ago.
Costs of switching providers have dropped: While still a cost, a hungry provider may be willing to cover some of those costs … and there are a lot of hungry providers out there.
Comfortable with multi-sourcing: As outsourcing IT became more prevalent, the comfort level with outsourcing to more, not fewer, providers grew.
Adversarial relationships: "Unfortunately, many sourcing relationships are set up to be adversarial," writes Herrera. This sets up plenty of room for friction – which leads to thoughts about whether the grass is greener elsewhere.
Incumbent arrogance: A general lack of attention to the contract – to seek new cost-savings before clients ask for them, for instance – can erode loyalty with the client.
Not unique – and contract driven
What's interesting about these IT service provider issues is that these issues are not unique to IT service providers. Many service providers of all kinds of B2B services can probably relate to the above list and cite first-hand experience with one or more of these hurdles.
What's also noteworthy is how closely some of these contract renewal issues are related to contract and contract management practices.
Take "Competitive pricing" and "incumbent arrogance" pressures, for example. Over time, prices in many industries shift and change (not always to the benefit of the service provider).
It is very tempting to let a contract renew with old pricing structures, but if you are actively managing your contracts, those renewals should be subject to both internal and client-facing reviews.
Ask yourself this: which would you rather have, a dialog with a customer over changing market costs and prices – or an ultimatum a day before a contract renewal?
And Herrera's point about the "adversarial relationships" in IT is illuminating. I don't have hard data on this, but I've always wondered if the reliance on Service Level Agreements (SLAs) in IT services results in a very narrow focus for both the provider and the customer.
A narrow focus isn't necessarily a bad thing – it makes concrete measurements possible, of course. But when you are, for example, trying to parse out the meaning of "99% uptime" with things that are not clear "downtime" – of course the relationship can get contentious!
Focusing on the strategic relationship between provider and customer can go a long way to helping both parties anticipate problems and (more importantly) address new opportunities.
Don Draper said it first
Of course, all of this reminds me of a quote from the TV show Mad Men. The character Don Draper is told his ad agency lost a big client, and the unflappable genius dispenses this old truism to an underling: "The day you sign a client you start losing them."
It doesn't have to be that bleak. Better, more proactive contract management is one tactic that can address these many "pressures" building on service providers – and keep your company on the positive side of renewals.
[About the author: Todd Hyten is a former business journalist who now writes about B2B topics and consults on content marketing. You can find him on Twitter and Google+.]
Back to all