Pressure builds on general counsels to do more with data, contracts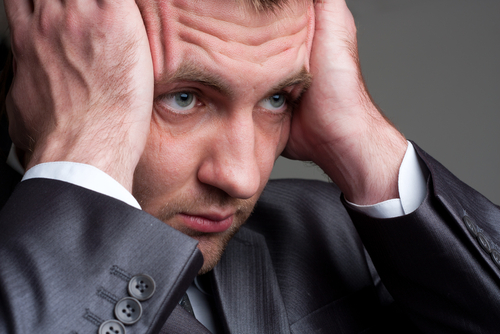 As if general counsels and corporate law departments weren't busy enough, new demands on GCs are coming from two related areas: data analysis and contract management.
GCs are already coping with a long list of demands on their services: growing regulation, a riskier world of cyber theft, and more-complex international deals. But the growth in demands related to contract management and data analysis can't be ignored either.
These days every enterprise is looking to squeeze more analysis out of all departments.
New imperatives
In his blog post The Great Awakening, International Association of Commercial and Contract Management CEO Tim Cummins notices something new in his conversation with general counsels.
Cummins notes that GCs are increasingly being asked to analyze and optimize contracts to find new, strategic gains. They are being asked to focus on results and outcomes rather than purely transactional results (you ensure I get X for Y price). This means thinking critically about the real value of a contract and its outcome.
This implies that lawyers and general counsels do in-depth analysis of how a contract adds or hurts value; both bottom-line value and strategic goal value.
So maybe it is not a coincidence that corpcounsel.com (the online home for Corporate Counsel) recently posted an article in its section "From the Experts" under the headline Your Data Is Talking: Is Your Legal Department Listening.
In the article by Joy Saphia, a managing director in Duff & Phelps' legal management consulting practice, the author promotes the idea that knowing the law is no longer enough for corporate legal departments.
Lawyers need to be "fluent" in data analytics, too.
Being fluent in data analytics paves the way, writes Saphia, for legal departments to carve out "new spheres of influence." This includes work with contracts (tweaking or redoing) and a host of other areas.
Taken together, these two pieces seem to point to underlying push-and-pull trends: The need to identify more value, and the need to be more fluent with data and its uses (the way legal department clients are "fluent" too).
As Cummins points out in his post, lawyers have always been "advisers" to enterprises, but now they are being asked to provide deeper guidance and analysis. In the end, CEOs want to know if a given contract is adding value to a business relationship – or hurting it.
It all starts with a database
If these experts are right, these trends deeply reinforce the need for every organization to commit to a contract management solution, such as Contract Assistant.
Data analysis starts with the accurate collection, recording and updating of in-house contracts. In other words, there is no chicken-or-egg question here: the start of the equation has to be a database.
Reports and report templates are a feature across all editions of Contract Assistant, but deeper dives of data may only be possible with what an organization chooses to record and store with contract records. Users of any edition of Contract Assistant can create an unlimited number of user-defined categories.
If you couple highly customized data collection with advanced search capabilities, you have the ingredients for a "deeper dive" into contracts that legal departments may need.
In the end, of course, it's not so much about what features of the tool you use; general counsels need to make a commitment to doing more with contracts.
Whether you are pushed or pulled into a value analysis of contracts, the results will be the same for general counsels: more influence in your organization – and that's not a bad outcome at all.
[About the author: Todd Hyten is a former business journalist who now writes about B2B topics and consults on content marketing. You can find him on Twitter and Google+.]
Back to all