Connecting the dots between supply chains and contracts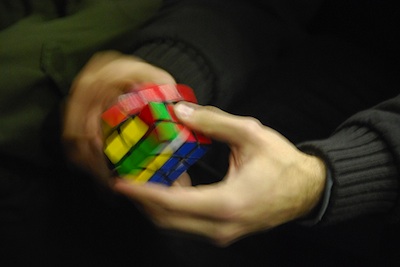 Looking over some recent articles on contracts and supply chain, a connection occurred to me. It's not necessarily a unique observation, but an important one: how many supply chain "risks" can be dealt with via better contract management?
A recent post on the sponsored website www.ebn.com (about supply chain management) featured a short interview on the topic of supply chain risk "resilience." The short interview was with Gene Long, a supply chain analyst, and he discussed the need for organizations to think beyond disaster recovery in supply chains – or, rather, to think of the real solution behind the problem.
"The problem is they're still recovering when, in fact, what we want them to do is to avoid and mitigate risk. The market is basically saying and the investors are basically saying: You shouldn't be recovering. You should not have the problem in the first place (emphasis added)."
On a related note, contract-drafting expert Ken Adams has a pithy, humorous observation on his blog about the connection between the musical The Music Man and drafting contracts.
In the musical, the con man (successfully) sells the naïve small-town residents the equipment and uniforms for a town marching band and promises to teach them how to play. The con man has no intention of teaching them (naturally) and assures them they don't even need to know how to play music.
Adam draws the connection to writing contracts – that all too often junior legal staff are given only the most superficial of directions on drafting contracts while handed a contract to copy and tweak "as needed" (without having to know "all those notes" or the contract-drafting skills, needed for each contract).
And here's the connection between these ideas and contract management. How many times could a supply problem be solved "in the first place" by a well-written contract? By one that was tailored specifically to the reality that disaster and supply chain problems happen, so why not draft contracts that eliminate these at the root? That means a well-drafted contract … and one that benefits from an organization's familiarity with practicing good contract management.
Companies that use contract management solutions have a leg up on this end result. That's because organizations that have a contract management solution are:
* Accustomed to ensuring contracts are recorded accurately for further administrative "care and feeding."
* Familiar with easy ways to ensure contract performance is being monitored by using the tools of contract management solutions (such as setting alarms on key dates).
* Perhaps are better at learning from problems that arise mid-term in contracts (due to active monitoring and reporting) and so become more adept at finding solutions.
No doubt, solving supply-chain risks is a hugely tall order. But the point is that organizations that already place a premium on contract management may be better at solving supply chain problems because they've already made a commitment that contracts matter.
In the end, what kind of organization would you rather work in: one that "files and forgets" its contracts and is always taken by surprise when problems arise, or one that actively records, monitors, and reports on contract performance – to learn important lessons?
[Photo Credit: Steve Rhodes via Compfight cc]
[About the author: Todd Hyten is a former business journalist who now writes about B2B topics and consults on content marketing. You can find him on Twitter and Google+.]
Back to all