Cross-functional teams and contract management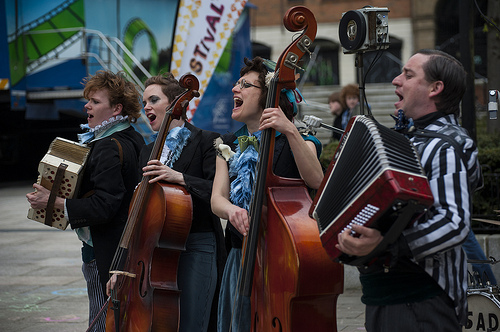 In a blog earlier this year, we asked the question: Would contract committees be a good idea? Just to quickly recap, the idea was to leverage an observation made by some in the banking industry. That observation was that specific "risk committees" helped to focus on a crucial topic while sharing information about risk throughout the institution.
Similarly, we wondered if "contract committees" couldn't serve a similar function. What was left out of that original post, however, was the benefit of cross-functional groups to any "contract committee."
Contract managers and in-house council and audit managers are natural members of any contract committee. But thinking beyond the obvious, why not include other departments too? In most companies, and especially large enterprises, every department either uses contract services or products, or provides products and services.
Bringing in representatives from other departments can help focus contract committees on the end-users of products and services – and their view of current contract performance or results. End-user feedback on services or products supplied is invaluable to the final calculus: Is this contract worth it?
A reminder of the benefit of cross-functional committees came from a recent article in IndustryWeek.com about the hidden value contract manufacturers can offer. In the article The Hidden Asset in the Supply Chain contributor Jimmy Anklesaria writes about the value in working closer with contract manufacturers.
Specifically, Anklesaria writes that contract manufacturers are often the best source of expertise on regional suppliers, vendors and services. However, trusting the contract manufacturer's expertise requires going beyond the "do it this way" kind of relationship where enterprises dictate the supply chain for a given manufacturer.
Anklesaria admits the issue comes down to a concern over "losing control" when choosing to rely more heavily on the judgment and expertise of a contract manufacturer.
One solution to concerns over control, he writes, is to collaborate with cross-functional teams made up of "procurement, design and marketing individuals from the customer, contract manufacturer and key OEMs." These cross-functional teams can then meet periodically to get a more rounded view of the contract relationship as seen from internal and external customers or clients.
In the end, this helps to keep both parties well informed and collaborating productively – without loss of control. The same idea is applicable to contract management and cross-functional teams that work via periodic contract committees.
It may not be a cure-all, but cross-functional committees may be able to give contract managers the kind of extra guidance and data they need to manage relationships effectively.
[About the author: Todd Hyten is a former business journalist who now writes about B2B topics and consults on content marketing. You can find him on Twitter and Google+.]
Back to all