Don't take our word: Recent customer reviews of Contract Assistant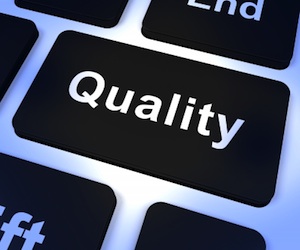 If you know anyone who is looking into contract management software, or if your company is evaluating solutions, we have a recommendation for you.
Don't take our word on Contract Assistant – look at the reviews of Contract Assistant by real users on the Capterra.com website. These are real reviews by real users (names and titles included in each review).
Currently Contract Assistant is the most-reviewed solution in its category, but that's really not so important. What is important is that the user reviews reflect a wide range of users across many industries who have had a very positive experience with Contract Assistant.
It's easy for a company to make claims on a website or in advertising, so we recommend listening to real users. Here are a few excerpts:
On usability:
"It's very user friendly. It allows customizable fields, which makes it easy when terms and conditions don't apply to all types of contracts." — Alicia Trax, Reimbursement Manager
"I am not a user of the product, but my users are very happy with Contract Assistant Pro as it handles everything they need to track contracts, and is a very stable and bug-free program." — Dan Merth, Computer Project Analyst at Ramsey County Corrections
"The Contract Assistant software is great. Our Legal and Compliance departments love how efficient this software is. The best part is, it's simple to use." — Heather Hopkins, Quality Analyst at Iowa Health System
On support:
"Bruce Tucker, my salesperson and software guru is absolutely the best at what he does. His knowledge of the product is unmatched, and his customer service skills are service excellence at its best." — Colleen Harding, Executive Assistant at Emanuel Medical Center
"I would be lost without it. Most importantly, the technical support is first-rate." — Cynthia Mulkey, Executive Assistant at ServiceLink LoanCare Servicing, a Division of FNF
On specific features:
"The 2010 upgrade for our five-user license allows us to customize the data fields we want for tracking our contracts. Easy to modify the defaults to match one's preferences. Includes normal date reminders, searchable notes, and hyperlinks for opening scanned or Word files. Reporting capabilities have been strengthened, and we now also have the tailored reports we wanted." — Mark Robinson, Asst. General Counsel at Office products manufacturer
"The system makes it easy to track effective and termination dates. The alarm feature makes it easy to never miss the expiration date!" — Alicia Trax, Reimbursement Manager 
"The user guide is very easy to read and understand. This software allows us to manage our contracts the way 'we' want." — Heather Hopkins, Quality Analyst at Iowa Health System
[Image courtesy of Stuart Miles / FreeDigitalPhotos.net.]
[About the author: Todd Hyten is a former business journalist who now writes about B2B topics and consults on content marketing. You can find him on Twitter and Google+.]
Back to all