How to deal with a 'supply chain bully'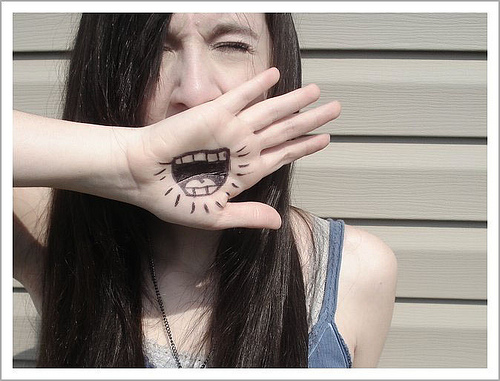 Found while scouring the Web for all-things-contract-management is this mini gem: 'Supply chain bullying' hits almost one in five small firms.
The article from the UK-based Supply Management website reports on a survey conducted by the UK's Federation of Small Businesses of 2,500 small businesses. Bad practices of small business suppliers are colorfully reported as "bullying" but probably more neatly fall into the category of unethical behavior – or breaches of contract!
According to the poll, 17 percent of small businesses reported unfair dealings with suppliers, including these "most resented" practices:
* "Pay to stay": A made-up charge made by a supplier to a customer who is then threatened with "de-listing" (refusal of service).
* Long payment terms: Or more accurately, changed payment terms.
* Late payments.
* Discounts for prompt payments: Self-defined arbitrary discounts for on-time or premature payments.
* Retrospective discounting: Again, an off-contract change to payment terms applied to past amounts due.
There is no doubt that small companies face an uphill climb with very large customers – or very large suppliers. Indeed, it is hard to see how any of the above takes place without the small business being overly dependent on another party, and that party is willing to "bend the rules."
But the more important point is that these practices should constitute breaches of contract when contracts specifically spell out payment/invoice terms and conditions.
Small businesses are usually under resourced, but when it comes to contracts and agreements, there really is no excuse for not properly managing these. Indeed, when a small business relies so heavily on a few suppliers or customers, the contract terms become the end-all to ensuring profitability and to protect against any "bending" of the rules.
We know from experience that companies big and small can easily get into the habit of creating and signing contracts and then using the "file and forget" method of organization (which is to say no organization). While larger businesses may be (partially) forgiven for this due to the sheer volume of contracts they generate, there's no such excuse for small businesses.
A key tool for small business
For small businesses, a contract management software solution is a key tool in documenting terms and conditions and recording contract activity. A contract management tool also provides a valuable tool for storing all related documents and notes. This can come in extremely handy when you find your business on the receiving end of a supplier or customer going out-of-bounds on contract terms.
For instance:
* Recording key contract clauses and terms can come in handy when you need to retrieve verify or check if payment terms are meeting contract requirements.
* If you conduct contract reviews (and you should!), can you retrieve notes from a call on meeting that supports your side of a payment issue?
* If you have any similar contracts, or have ever conducted similar business with another customer or supplier, then you can review the performance on other contracts to give you a comparative view of the problem.
Not every business contingency can be included in a contract. If you're feeling you're on the wrong end of a transaction, however, you may want to recall similar situations that worked out in your favor, and model a solution from that. If you've kept your contract management records up to date and well maintained, you may find a solution sooner than later.
Small businesses have it tough, no doubt about it. A lot can hinge on relationships with deep-pocketed customers or suppliers.
What really helps, however, is the ability to know exactly how your contracts should be performing – and to know what is out-of-bounds and what isn't. That's best accomplished if you take contract management seriously, and that starts with committing to a contract management solution.
[About the author: Todd Hyten is a former business journalist who now writes about B2B topics and consults on content marketing. You can find him on Twitter and Google+.]
Photo Credit: db Photography | Demi-Brooke via Compfight cc
Back to all