Research paper: The business case for contract management
Recently the Spend Matters UK/Europe Website released a research study about how organizations can make the business case for contract management. The paper "Contract Management Part One: Making the Business Case for Investment" is available in return for free registration here.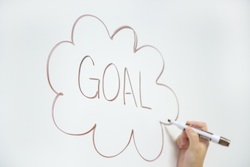 Written by Peter Smith, managing editor of Spend Matters UK/Europe and longtime procurement pro and consultant, the study seeks "to assist organisations and individuals who want to put together a compelling business case for investment in contract management, whether that investment is represented by additional or better resource, training, tools or other solutions."
The first part of the research paper covers the basics of why it's necessary to make a case – and includes a bit of Smith's argument for why procurement pros should spearhead these efforts.
Smith has some good insights into the difficulty contract management has in getting adopted as a core practice within organizations.
For example, Smith mentions debates at the (presumably UK-based) Chartered Institute of Purchasing and Supply about contract management. Some believed it was a separate discipline entirely, others agreed it had a lot to do with purchasing and supply, but was "too difficult" an area to address. Smith said he falls with a third group: contract management is certainly part of procurement, and procurement groups need to spearhead efforts to implement it.
Smith's area of expertise is in the supply chain realm and procurement; it's important to understand that point of view to understand what he recommends. The idea that procurement or supply chain managers (or even anyone in charge of ERP) should spearhead contract management practices is an interesting idea.
At Blueridge Software, however, we have seen implementation of our software solution, Contract Assistant, at a very broad level. If you can think of a departmental function, we can point to customers in those departments who have spearheaded introducing contract management to their companies.
That's not to say there's any disagreement with Smith's recommendation. Indeed, for those knee-deep in enterprise resource planning and supply chain management, they idea of efficiently running those operations without centralized access to contract information seems difficult.
Smith explains why there is a need to make a business case, and offers some suggestions on how to lay out the arguments. Here Smith echoes some of the very topics we've addressed here in this blog: contract management is about reducing risk, and its benefits often result in cost reductions and savings at many levels of enterprise activity.
The paper (in PDF format and only running a quick 6 pages) is worth a look, and no doubt the future installments will shed more light on making the business case for contract management. 
Back to all