"Reshoring" may make outsourcing more manageable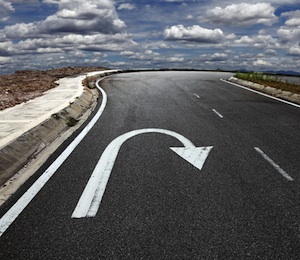 It's been a tough economy for many US businesses recently, but a few trends in outsourcing may bring a bit of much-needed relief to some—and boost the US economy as a result.
There is some evidence emerging that companies, especially in the tech sector are beginning to "reshore" or bring jobs back to the US from overseas or out-of-country contractors.
Coming back from "over there"
CRN.com (a news website for tech solution providers and resellers) reports that some tech manufacturers are bringing jobs back from Mexico and Asia. In a 2013 survey of members of the Association Connecting Electronics Industries, 16 percent of 92 US high-tech firms interviewed had returned some operations to North America; another 14 percent planned to so do by the end of 2014.
The trend to bringing jobs back from overseas contractors is part of a larger trends reshaping outsourcing. Some of these companies are transferring their outsourcing from "offshore" to "near shore" or "reshore" contractors or partners.
A 2013 report by outsourcing consulting group KellyOCG on key trends in outsourcing explained that the mix of which companies outsource to and why is changing.
In KellyOCG's report "Six Key Trends in Outsourcing," author Dominic J. Asta notes that outsourcing is no longer primarily about cost. Increasingly, outsourcing is about responding efficiently and quickly to market conditions; to fulfill the need for competitive agility, scalability, and innovation.
That means a shift from cost-based outsourcing to strategic outsourcing. IT companies, especially, are finding it just makes sense for some strategic work to be handled by contracted sources within the US.
Another reason for reshoring – contract management
There may be another reason for bringing some key work back to US shores: contracting with other US-based companies may be easier to manage, and less risky. Without language and time and distance barriers, contractors are more easily managed.
The growing recognition of the importance of contract management may be helping to spur "reshoring" as well. Companies using a contract management solution such as Contract Assistant may be more sensitive to risk simply by being more "tuned in" to good practices in contract management. That may, in turn, spur them to think of "reshoring" overseas business in order to manage contracts more efficiently.
Whatever the reasons, the trend to more "reshoring" and more strategic outsourcing gives companies another incentive to more closely manage contracts. In the end, that may be good news for the US economy in the coming months and years.
[Editor's Note: The full KellyOCG report can be viewed as a presentation via this link to SlideShare.]
[About the author: Todd Hyten is a former business journalist who now writes about B2B topics and consults on content marketing. You can find him on Twitter and Google+.]
Back to all