Top ten contract management practices for large enterprises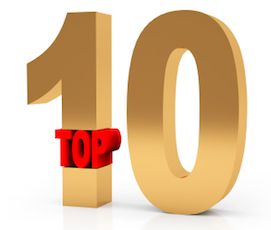 Recently Tim Cummins, CEO of the International Association for Contract & Commercial Management (IACCM), posted a blog featuring top ten contract management best practices.
Cummins calls them "steps" that "drive greater value," but the point is the same whether we call them steps or "practices."
Cummins gives a big nod to a Mike Allen of consulting firm EC Harris for inspiring his post. Allen recently spoke at an IACCM conference and spoke about points he saw in common among market leaders regarding contract management practices.
Here are the top ten contract management best practices a defined by Cummins. Following the ten points are ways to use Contract Assistant to implement some of these practices.
1. Standardize your contracts
2. Simplify terminology
3. Ensure rigor in review
4. Capture data and knowledge
5. Ensure broad availability of lessons learned and good practice
6. Design a process that involves the right people at the right time
7. Develop trained contract managers rewarded for discovering and using best practice techniques
8. Encourage collaboration and knowledge sharing – internal and external
9. Integrate 'contract' and 'relationship'
10. Understand your counter-party – their approach and competence at contracting
For enterprise and Contract Assistant users
Points 1 and 2: For large enterprises, using Contract Assistant makes standardizing contracts and simplifying terminology an easier task to start. To do this, you have to start with a review of pertinent contracts and records.
That means using your main index to scan all contracts. Vendor and client relationships that have worked best may be your starting criteria for good contracts, and Contract Assistant will let you review all related notes and documents to further help you determine good from bad contracts.
Using Contract Assistant's database, you can easily collect all the records and related documents for legal or counsel to review. Imagine the hours of effort and legwork required to gather all this information if they weren't electronically stored?
Point 3 on the list is "ensuring rigor in review" and with Contract Assistant this is handled with built-in alarms. It is a simple feature, but can be extended to so many crucial uses.
As noted in a prior blog, the most common uses of alarms are to: alert users to end dates; ensure interim reviews are conducted; and to ensure auto-renewal dates do not go unnoticed.
In larger enterprises especially, which may deal with dozens of contracts with dozens of different stakeholders, it can be easy to let routine contracts run to the expiration date without appropriate review or input. Alarming end dates well in advance ensures that problems get addressed – or that success gets noticed.
Interim reviews should be conducted on any contract, but these are very important with new contracts. By setting alarms for interim reviews, database administrators ensure that new contract terms or deliverables get off to a good start – before mistakes or missed deadlines lead to costly errors.
Automatic renewal dates are of course before the end date of a contract – sometimes significantly in front of that date. That means the period for reviewing the contract should be, in turn, well enough ahead of that renewal date to afford enough time for input and analysis.
Users of the Contract Assistant Standard and Pro editions can set unlimited alarms easily and in all versions (including the Enterprise edition) the main window clearly displays all "ringing" alarms. Users of the Enterprise edition have the further capability to receive alerts via email; a key feature when large organizations have many different groups responsible for different contracts.
Gathering data means databases matter
Point number 4 goes to the heart of the matter of why contract management is increasingly important: capturing data and knowledge. Indeed, databases are one of the few assets large enterprises possess that become more valuable over time.
It is hard to imagine any way contract data can be collected without electronic records and database creation. With a solution like Contract Assistant, data gathered over time on contracts can be searched and reviewed and compared – revealing key information.
For users of Contract Assistant, key data is not only recorded, but it is searchable and can be used in reports. Users can start with standard financial summary fields and customize as many others as they wish. Users can compile data on any field, and with the "Report Designer" feature, users can create starter reports easily.
A good starting point
Many of the other steps that Cummins listed flow from the data gathered from points 1-4. These other points emphasize organization and collaboration, but are all informed by information gathered with a key solution such as Contract Assistant.
If your organization uses Contract Assistant, these 10 practices are much closer to becoming a reality. But let's face it: these 10 points are not written in stone, and they may not make sense for every enterprise. Nonetheless, they are a good starting point for any discussion on what constitutes best practices – and that's a good discussion to have in any enterprise.
[Photo Credit: sam_churchill via Compfight cc]
[About the author: Todd Hyten is a former business journalist who now writes about B2B topics and consults on content marketing. You can find him on Twitter and Google+.]
Back to all