10 quick facts about contract management software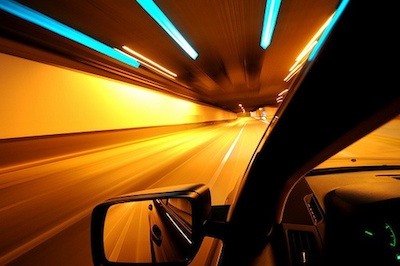 For those of us in the contract management software business, we are fully aware our software sector isn't a "hot" topic. Maybe it's because anything to do with contracts sounds a little too complex and legalistic to garner much interest outside of legal departments.
Then again, we'd be willing to bet that more companies using contract management software have discovered quicker ROI than those trying to "do something" with "big data" – but this is just a hunch.
Given that so many still seem to be unfamiliar with contract management, here's 10 quick facts that can help the unfamiliar with this category of software – and maybe clear up a few misconceptions too.
10 quick facts
1. Contract management software is mostly about creating a database that, like other databases, allows for quick retrieval, review and reporting of data.
2. You don't have to be a legal department to use contract management software. Remember, contract management is about using a tool to manage contracts AFTER they're written. It's not about the legalese of writing contracts.
3. Users of contract management software run the gamut of job titles and types of departments. Why? Because any department and anyone with any title would benefit from managing vendor or client relationships better.
4. Most contract management solutions allow users to quickly search databases for key information. Depending on the solution, these searches can be the kind used by average users – or more powerful types of "wild card" searches (such as search features found with Contract Assistant) useful to power users.
5. Companies that use contract management software often receive quick ROI benefits. The ROI benefits can include recovery of budget from consolidating contracts for similar services or even discovering over payments on canceled contracts or overdue services owed.
6. If you're concerned about cloud-based security of highly sensitive financial information, you have other options. At Blueridge Software Inc., we are very biased on this issue: we are a client-server based software, not a cloud-based option. This means that you don't have to worry about cloud-based security nightmares when using Contract Assistant.
7. Contract management solutions encourage efficiency in many areas of business. Companies that take the trouble to use contract management software often use tools to encourage stakeholders to review contracts. Timely reviews ensure business relationships stay on good terms.
8. You don't (necessarily) have to be a database administrator to use contract management software. Contract Assistant was designed for users with consumer-level knowledge of office software in mind, for example. While some who use it are database workers, many more are not, and some are even entry-level workers.
9. Reporting tools are available, with varying degrees of ease-of-use. One of the great things about a database is the quick retrieval of information to make coherent, easy-to-understand reports. Contract Assistant, for example, comes with its own library or reporting templates – and users can ask our support staff for help in customized reports.
10. Contract management solutions can help any company of any size. There are enough varieties of contract management solutions out there to fit users of all sizes. Contract Assistant features a "Standard" edition for small business users, a "PRO" version for users who need multiple user-licenses and an "Enterprise" version ideal for large database.
Photo Credit: Viernest via Compfight cc
[About the author: Todd Hyten is a former business journalist who now writes about B2B topics and consults on content marketing. You can find him on Twitter and Google+.]
Back to all