5 must-have goals for contract management administrators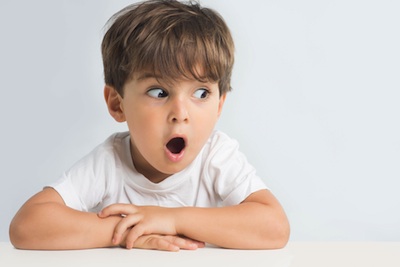 These days, enterprise contract management is increasingly recognized as not just a "nice-to-have" practice, but key to shoring up lost revenue "leakage" and effectively managing risk.
While more organizations are recognizing this value, the practice of contract management can vary widely from company to company. In some organizations contract management seems to be an afterthought added to CRM systems; in others, it seems to be considered a sub category of document management.
However, let's start with a basic assumption: you can't really practice good contract management effectively without a solution designed specifically for contract management – and one that creates an easy-to-use, searchable database.
Databases allow for quick retrieval of information, searchable information, and access and control of sensitive information. They also, over time, provide a treasure-trove of historical data, which can be analyzed and reviewed for many purposes.
However, to make the most of your contract management database, administrators need to work on just a few basic – but crucial – goals. These goals will ensure that their organization gets the most from its investment in a contract management solution; they also ensure that contract management administrators and managers can prove the value of their efforts.
Five must-have goals for a contract management unit:
1. Ensure that all in-house contracts are stored in record form in a timely manner. To truly ensure this happens, communicate to business units or key stakeholders that completed contracts need to be turned in for record creation by a given deadline. This ensures even the smallest contracts don't "go missing" in the rush of every day business and that stakeholders know there is a process for recording information rather than filing it way (or misplacing it!).
2. Ensure that all key contacts on "both sides" of the contract are included in each contract record. This may seem like a simple point, but by creating a contract record that notes key contacts, you are ensuring this info is available at any time – which can be especially convenient in emergencies. Contract management administrators may even create a simple form for key stakeholders to fill out the lists of primary and secondary contacts.
3. Create financial summaries for each and every contract record. This task can be seen by some organizations as "extra" information that's best recorded by the CFO's office. But recording a financial summary of a contract – even in its simplest form – can be invaluable to the larger organization. The point of a contract management solution is not to provide audit information, but recording the key terms (such as unit price) of a contract will provide audit and financial departments with the "final word" on agreed-to prices/costs when discrepancies need to be sorted out. Financial information that's available with just a few keystrokes or at a glance is also infinitely preferable to leafing through paper contracts to determine things like total value.
4. Set up a protocol for ensuring new contracts are reviewed early in their implementation. Whether it is a sales-side contract or a service/procurement side contract, a good contract management practice is to ensure that things start off on the right foot. That means contract management administrators should establish a review protocol that ensures reviews happen well before or near mid-way points of contracts. Ideally, key stakeholders would be asked to review contract performance and report back on any changes/discrepancies that may need to be recorded in the contract record. Contract management administrators can assist the process by: ensuring early review dates are internally set (and recorded on contract records so alarms can be set); creating forms that assist in the evaluation process; and setting review feedback due dates.
5. Create a schedule for reporting contract performance and raising contract issues. If contract administrators are diligent about creating the achieving the first four goals, then report creation and scheduled reporting should be an easier task. Regular reports on contract performance (or even just status) to business units will help to share awareness of contracts in general. Regular reporting on status would also provide contract managers a convenient opportunity to share insights or key information. This can help others to see the value in contract management as well.
Contract management's value goes beyond these goals of course, but these operational goals will help underpin good habits within organizations.
For instance, if business unit members responsible for signing and implementing vendor contracts know that a.) A process exists for recording contract info in a database and b.) They are responsible for periodic review; this helps to put the idea of actively managing those contracts "front of mind."
Communicating to the wider company the importance of contract management practices may help spark other "good" behaviors as well.
Knowing there's an existing and up-to-date database of contract records, business unit managers may be more inclined to ask contract-related questions – questions that may affect efficiency or budgets. Business unit managers may want to ask questions such as "how does this vendor's per-unit cost or service compare to others?" or "do other business units use the same suppliers – and if not, why not?"
By working on these five basic goals, any contract manager or administrator will be making the most of their organization's investment in a contract management solution. But beyond that, they'll also be helping their organization be more efficient – and hopefully that could mean more profitable.
[About the author: Todd Hyten is a former business journalist who now writes about B2B topics and consults on content marketing. You can find him on Twitter and Google+.]
Back to all