Can legal departments play a bigger role in contract management?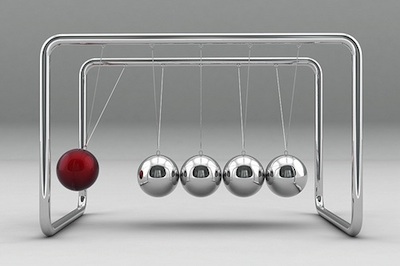 A recent article by Prashant Dubey on the Corporate Counsel website proposed ways legal departments can take a greater – and more productive – role in contract management.
The question of what "department" of a company should take ownership of contract management is an interesting one – and one we've addressed here in this blog (see this popular post). Admittedly, we're agnostic on the point; mainly because we've seen the benefit of using our contract management solution, Contract Assistant, regardless of department (or title).
Nonetheless, Dubey's post on www.corpcounsel.com gave some great examples of the perils to corporate counsels of ignoring the basics of contract management. As Dubey relates, the danger comes when audit committees (especially of public companies) ask questions that can't be easily answered. A couple of the examples he cited certainly underscore his point well.
In one example at a board meeting of a "Fortune 100" company, the GC and CFO were asked about the value of all obligations in all contracts. "No one on the management team could answer the question." (Something we can assume that didn't exactly impress the board). Another examples comes from an incident during an acquisition when key customer agreements could not be located – something which led to the deal's failure. (Again, not a shining moment for the legal department.)
The author then proposed ten ways general counsels can provide real value in the contract process. These included:
— Conducting a "sweep" or inventory of all contracts/company obligations and then "digitize" the results.
— Providing a snapshot of "contract demographics" to understand how many types of contracts exist and how many are generated.
— Reporting on the "state of contracting" to the company.
Dubey emphasizes the importance of digital storage of contracts: "identify key metadata elements to be extracted from these agreements and store them in a simple, searchable repository. The value of 'knowing where they are' is immeasurable when trying to scope the fury of the untamed beast."
It's an important point – and one we are very familiar with here at Blueridge Software, makers of Contract Assistant.  It only makes sense, if corporate legal departments wish to provide greater value to their companies, that they use the right tools that make this possible.
Contract Assistant is a solution that not only makes contract management easier, it results in a database that captures the kind of data Dubey cited as the kind that proves any legal department's "value add."
Contract Assistant users can assign categories to each contract record as well as record all key financial information at almost any level of detail they wish.  Once a database is created even with just these two features (of many), any legal department could easily compile reports on the types and values of all contract obligations.
Users have access to a library of contract report templates, but can easily customize their own (and should you need help, Blueridge Software's Support services would be happy to help).
Whether legal departments wish to play a greater role in contract management or just be a source of more-informed opinions, there are few downsides to having access to a database that helps clarify the state of in-house contracts. If legal departments wish to influence more bottom-line issues, contract management can be a significant skill to achieve that end.
Photo Credit: StockMonkeys.com via Compfight cc
[About the author: Todd Hyten is a former business journalist who now writes about B2B topics and consults on content marketing. You can find him on Twitter and Google+.]
Back to all