Defining "quality" for service and solution providers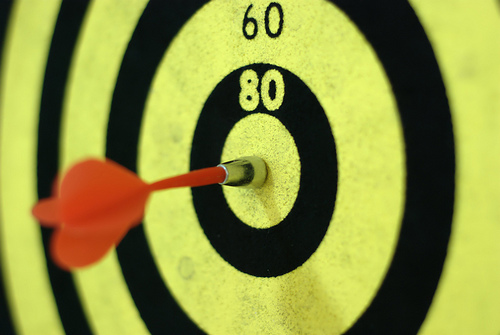 The topic of "quality" is one of those corporate management topics that may seem very easy to dismiss. How many times have your eyes glazed over when someone refers to their "mission statement" and "commitment to quality" after all?
But that doesn't mean a serious focus on quality isn't important. It is – but wading through what people define as "quality" in an organization can be a tedious task.
A recent article on Outsource Magazine's website on "Why quality counts," however, makes some concrete points about how service providers should define quality. The article, by Peter Colley, a quality assurance expert, is worth the read, but what this blog found interesting is the link to contract management.
Colley lists the telltale signs of quality problems among service providers such as "missed SLAs and KPIs," client exasperation, endless contract "surprises" and a general belief a contract is "bad" for the service provider.
Colley then helps to define what quality should mean in a service/solution provider organization, including (and I'm paraphrasing some of these): deliverables that meet deadlines; predictable, stable transactions; high customer satisfaction; and flexible contracts that anticipate or allow for changing conditions.
When it comes to implementing quality, Colley writes about these actions, all of which are highly dependent on good contract management practices. These actions include:
* "Listening" to senior clients.
* Ensuring contract fulfillments.
* Evaluating and advising on risk.
"Listening" to senior clients is perhaps best implemented by scheduling regular, periodic reviews. This is a lot easier to do when you have a systemized way to schedule contract reviews – something contract management software can do (such as Contract Assistant). To ensure your organization documents and learns, review notes should be stored or associated with each contract database record.
Ensuring contract fulfillments points to an organized, predictable way to record contract activity, something that goes beyond ensuring invoices get paid. This, too, is far easier when you have electronic records where key financials can be summarized or customizable fields can record milestone activity.
And finally, evaluating and advising on risks in client contracts is something best achieved with the due diligence of long-term contract management and tracking key metrics over time. An organized contract management database is especially key to getting a broad picture of a contract – especially when "risk" becomes something that is relative, and best measured against the performance of other client contracts.
Imagine the manual workload without a reliable, updated database of contracts – or just ask yourself how many Excel files you can open on your PC desktop at one time.
Of course, there is no sure-fire way to ensure high quality in any organization, but supporting quality outcomes with the right tools certainly goes a long way to helping. In short, it is easy to see how contract management is part-and-parcel of ensuring quality.
[About the author: Todd Hyten is a former business journalist who now writes about B2B topics and consults on content marketing. You can find him on Twitter and Google+.]
Back to all