Is the contract management software market really struggling?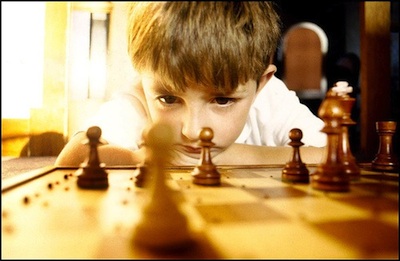 A recent blog by Tim Cummins, the CEO of the International Association for Contract & Commercial Management asks, "Why is Contract Management software struggling?"
It's a fair question and one Blueridge Software (as makers of Contract Assistant) would like to comment on too.
Cummins notes that for years the market segment of contract management software was predicted to grow big by software industry analysts – which conspicuously hasn't happened (no argument there, though Contract Assistant has done very well).
Cummins then makes a few good points, some more valid than other, which can be distilled into the following: The real "value" in contract management software is in improving effectiveness and usability of contracts – something contract management software did not focus on; also, most software to date has not been "user friendly" and has needed expensive customization once implemented.
In general there's no argument that big, expensive solutions have fallen short –a high price tag and ongoing "integration" work will do that. We think it's only fair to point out that Contract Assistant has a far lower price point than many of our competitors – and was always designed with the consumer-level user in mind.
The focus on consumer-level usability, however, was no accident as Blueridge recognized early on that contract management software should be accessible to many types of business users with many different needs. This is a key point we'll address a little further below.
Cummins then has some prescriptive advice. This point is particularly interesting: "Rather than operate as an adjunct to ERP, it must focus on overcoming the problems created by ERP. Contracts are about interoperability between organizations, not internal efficiencies."
Here's our take: Those software makers and solution providers that focused on contract management as a complex ERP-like subtask probably missed the boat. Frankly, they bit off more than they could chew.
We know from our customer base that contract management software can be used for a wide range of uses: a bank may use it to help manage third-party vendors for compliance purposes; a pharmaceutical company may simply want to have access to all their intellectual property agreements; a company with many facilities spread over several states will want to centralize all facilities vendor records in one place to ensure consistent levels of service among a diverse range of supplies.
Then add to this function complexity the nature of contracts in any company – which can be complex too. Not all client or vendor relationships are written in stone and few stay in stone. There are statements of work, contract modifications, even payment term modifications that may simply result from a phone call or hand shake. Indeed, sometimes legal departments are deliberately kept out of the loop on some contracts (but you didn't hear it from us!).
In short, each organization is going to want to tailor how they manage contracts (and even different business units within an organization will want to customize their process).
What this means is that the inherent complexity of the contract process and its management actually works against very complex, very big solutions that promise to "integrate" with all kinds of other enterprise-level solutions.
What makes more sense is a product that does a core function very well, includes sensible customization and offers searchability and access control to cover a huge range of uses and purposes.
(Honestly, we're not trying to make a hard sell here, but to see what we really mean by core functions and customization you're more than welcome to download a free trial version. Start here.)
And let's say a word of praise for the "administrative" function of a contract management solution. Keep in mind the simple fact that most organizations don't even bother to electronically centralize their contract records. One recent study determined that only 25 percent of organizations survey stored contracts in a central database. The rest either stored them in several locations or stored them in a mix of hard copy and electronic files – or didn't bother to organize storage at all.
So, you may forgive us if we stick up for the administrative function. You can't get on the path of managing business relationships better until you know scope and range of in house contracts. That's a start!
[Photo Credit: shoobydooby via Compfight cc]
[About the author: Todd Hyten is a former business journalist who now writes about B2B topics and consults on content marketing. You can find him on Twitter and Google+.]
Back to all