Private sector lessons in UK gov's review of contract practices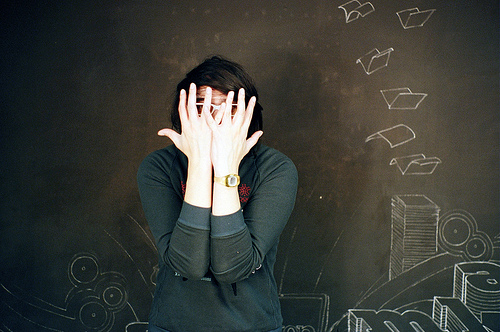 Recently the UK government's oversight office, the National Audit Office (NAO), released a review of government contract management practices. The review comes after a year or more of not-so-good-news from budget-busting government contracts and allegations of overpricing from vendors.
It's not often that a topic such as contract management warrants an in-depth review by a government, so this is a rare opportunity to look at the broader topic. The findings are illuminating in that some of the observations seem to be just as valid for many private-sector businesses here in the US or elsewhere.
In all, the NAO tested 73 contracts for management practices. [A summary of all findings can be accessed here.] In the summary of the report, the NAO identified several "root causes" of government contract management failures – 3 of which seem relevant to any private sector business as well. These are:
* Failure to recognize the value of contract management: Too often contracts are considered things that simply list what was agreed upon. The NAO notes that: "Government needs to recognise that value is achieved over the life of the contract. This means designing policies it has the capability to deliver, planning for the contract management stage earlier, and paying it more attention." In other words, contracts need to be actively managed, not just filed away like an old memo.
* Senior managers don't take contract management seriously: This is a surprisingly candid observation, but one that no doubt private sector managers may be too familiar with. Senior managers, the report suggests, pay more attention to new contracts and business and act as if "responsibility ends when the contract is signed."
* Senior managers have not demanded visibility over their contracts: Here it is clear the NAO is saying ignorance of the contract's performance is no excuse. Often managers are concerned with "firefighting" problems and "as a result, they have put little pressure on teams to improve the information they rely on to manage the contract."
If any of these "root causes" of contract problems sound familiar, you're probably not alone. But the good news is that your business can go a long way to addressing these stumbling blocks. By choosing and implementing a contract management solution, senior management can demonstrate a commitment to contract management and an awareness of its importance.
As we've pointed out in this blog before, if you're "firefighting" contract problems only when contracts come up for renewal, you're already behind the curve of where your organization should be in contract management. (See this post on "make goods" and contracts).
Note that the NAO report focused on "visibility" into contracts as a key issue. That visibility is best accomplished with a good contract management solution, centralized records, and accurate and timely updates and reviews. Indeed, it is hard to imagine getting full "visibility" into the hundreds (or easily thousands) of contracts generated in any enterprise without a contract management solution.
Keep in mind that a solution such as Contract Assistant goes far in encouraging good contract management practices. Users of Contract Assistant can:
* Set multiple alarms on key dates in each contract record
* Link or store crucial related documents
* Create an unlimited number of uniquely named notes
* Document contract overviews for quick access
* Access multiple search filters
* Customize and build reports.
* Complete financial summary fields and monetary key elements.
Any organization that commits to a contract management solution is in an excellent position to ultimately better-manage their in-house contracts. As the UK government report noted: ignorance of contract problems is no excuse!
[About the author: Todd Hyten is a former business journalist who now writes about B2B topics and consults on content marketing. You can find him on Twitter and Google+.]
Photo Credit: jonny2love via Compfight cc
Back to all