Making the best case for contract management
It's not always easy for anyone familiar with the chaos of unmanaged contracts to convince others of the need for contract management.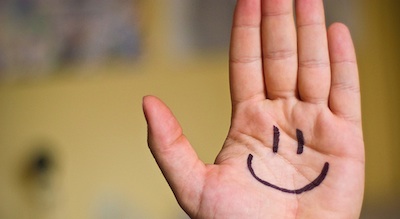 You may encounter some common misconceptions (as mentioned in our earlier post "Three common misconceptions about contract management"), but in the end, the best argument you can make is about bottom-line value.
By emphasizing contract management's value in recovering or preventing losses due to poor contract oversight, you may find making the case for a contract management solution a little easier.
According to some sources (the International Association for Contract and Commercial Management) the average financial "leakage" from poor contract management practices is 9 percent of revenue. That is, of course, an average from many industries, but the important point is that there is a very real financial cost to poor contract management.
The cost to your company's bottom line comes from:
— Unit price/cost disputes and issues
— Unexpected costs of fulfilling sales contracts
— Unexpected costs from vendors/service providers
— Costs related to regulatory liability (which can be huge!)
— Quality issues with provided services/products
Simply put, contract management allows organizations a way to systematically track and monitor all of these very real financial and liability risks. Unfortunately, no one considers these as contract "leakage" — until a problem arises.
For example, some people may be familiar with the following scenario. Let's say your company is in the service or solution provider business. The value of your sales contracts aren't just measured, then, in the dollars and cents you receive from a contract with the client. The other half of the value equation is the time and resources devoted to servicing that contract.
Over-commitment of people, time and resources can easily make that client a "problem" – and thus a contentious business relationship. The real problem, however, should be addressed within the context of the contract.
Was this contract in line with other service contracts in terms of estimated commitment of service and support? Was anyone tasked with reviewing the contract's performance – and suggesting changes or key clause revisions in a timely manner?
Answering the above questions requires a systematic approach to contract management. This is best achieved, of course, with the right contract management solution. With a contract management solution (such as Contract Assistant), contract data can be captured in database records for easy searching and review.
The ability to easily search and find key data on contracts can help you avoid making costly mistakes in contract terms. In any event, having a tool that sets alarms on key dates – and encouraging timely reviews of contracts – helps ensure that problems are tackled early enough before they become major issues.
Protecting your company from over-committing its time and resources to a client is just one way to affect the bottom line.
The main point remains however: try to encourage contract management and its implementation by emphasizing its ability to capture or prevent losses before they become major revenue-busting issues.
[Photo Credit: benjaminasmith via Compfight cc]
[About the author: Todd Hyten is a former business journalist who now writes about B2B topics and consults on content marketing. You can find him on Twitter and Google+.]
Back to all