Three common misconceptions about contract management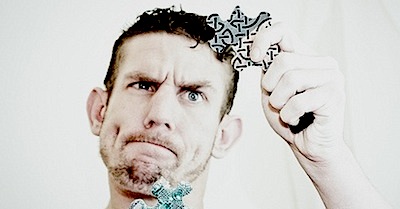 Skepticism isn't necessarily a bad thing. After all, without skepticism everyone would probably buy something every time a telemarketer calls. And you know that isn't a good idea.
Nonetheless, when it comes to contract management, an overly skeptical view can hinder adoption of contract management practices or a solution implementation.  This often comes from someone who isn't that familiar with the topic, or certainly isn't that familiar with the ramifications of poor contract management.
You, on the other hand, may be fully aware of the need for contract management. You've seen what happens when customer or vendor business relationships become a problem. Maybe you know too well, and that's why you're trying your best to get a contract management solution implemented.
Until you run into the office skeptic.
Common misconceptions
Objections you may encounter will probably come from misconceptions and incorrect information. Here are a few common misconceptions, and how to refute them:
—  More "contract management" means more legal "obstructions" to deals.
—  It takes control away from dealmakers.
—  Don't we already have CRM software?
A contract management solution is a database of contracts with tools that make contracts easy to manage and contract data easier to capture. It's not meant to substitute for the work done by your legal department – or suddenly put your legal department on steroids. It's about creating a stand-alone database so information isn't lost. Yes, legal can use it, but so can almost any department that has contracts.
A contract management solution doesn't get in the way of making deals – it's tool to capture information after the contract is created. But … it has an additional and huge benefit for any deals made in the future. Dealmakers can consult and review prior contract data so that they can make more-informed decisions – and therefore better decisions.
Sometimes all it takes is a timely review of how a contract has performed against key clauses and goals to give dealmakers the info they need to continue, modify, or end a contract. All of those options seriously affect business relationships – and being better informed on outcomes in the past is what can help any organization make better decisions in the future.
And lastly, a contract management system is not the same as CRM software. The important distinction is that it's a database solely dedicated to contract information – putting key contract information into searchable categories and summaries. This singular purpose comes in very handy.
Consider searching your CRM for the name of a company and the word "contract." There is a very good chance in a CRM system you are going to capture a lot of results that aren't very useful
A database of value
Contract database records (such as those created by Contract Assistant) become a central repository that makes it much easier to find key contract information, such as: financial summaries; key contract clauses; any related documents as Notes (as either links or stored with records); and updated terms and conditions.
Add to that the capability to generate report and alarms (to alert key stakeholders of key dates) and its clear that a contract management solution goes far beyond a CRM solution.
These may not be the only objections you encounter from skeptics, but having a well-thought-out response outlining the above points may go a long way to helping you implement contract management in your company.
[Photo Credit: CarbonNYC via Compfight cc]
[About the author: Todd Hyten is a former business journalist who now writes about B2B topics and consults on content marketing. You can find him on Twitter and Google+.]
Back to all