Service level agreements need contract management too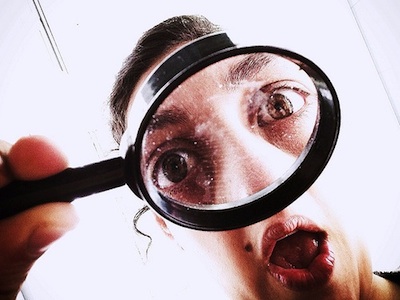 If there were an award for such things, an award should be given to the person who coined the term "service level agreement" (more commonly known as just SLAs).
The person (or persons) responsible for coming up with that term deserve an award because the term seems to imply the client need no longer worry about service. After all, all the guarantees are there in black and white, right?
The term, according to Wikipedia, seems to have had its origins in the contracts of Internet Service Providers, but these days with the burgeoning of all-thing-cloud, many cloud apps have found a use for SLAs as well.
It seems hard to resist, after all, using an app that promises "99.99%" uptime. That seems higher than when your own app goes down because Bob in IT kicked the plug out of a server rack, right?
Why SLAs need management too
However, SLAs need management too. An excellent post on SLA management was written last year by Paul Rubens on www.techradar.com. Here's a brief summary of Rubens' main points.
— Uptime doesn't always mean "all the time." Many cloud providers need a certain amount of planned downtime (usually for maintenance). Is your provider's downtime definition in line with others? You won't know until you check.
— When does a service interruption start? How many times have you noticed that you, the client, has been the one to spot when something isn't working right? This is a key point about how some SLAs define a service interruption: they often start the clock after the interruption has started (and when their service ticket starts). So how much up time are actually paying for? Again – it pays to see if other vendors offer the same terms.
— Does uptime monthly or annually matter? In a word, yes. You'll be able to monitor uptime easily in a monthly contract … whereas an annual commitment won't be known until the year is ended (after "planned downtimes" and interruptions are accounted for).
How a contract management solution helps
So, now that you know what to look for … how to do you managed a service level agreement? With a contract management solution such as Contract Assistant, you can put your organization on a path to effectively managed any SLA.
Given some of the (natural) complexity that can arise from monitoring SLAs, your organization is going to want to collect all of the related documents relating to an SLA in one place. Using Contract Assistant, for example, users of the Standard version can link to relevant documents while users of the PRO and Enterprise versions can store these directly with each contract record. Contract Assistant allows users to customize menus, too, which may come in handy if, for instance, a user customized the "Key Elements/Clauses" menu to distinguish between SLA and non-SLA portions of a contract.
This kind of all-in-one-place storage of key information and resources matters when it's time to review SLA terms and compare them to your experience. The ability to easily find and retrieve contract terms isn't just convenient; it can help to clarify issues when the unexpected or disaster strikes. Regardless of why, however, quick access to key contract information is bound to make your organization more efficient.
This is another benefit of a contract management solution – it can actually encourage good contract management practices. Users of Contract Assistant can set alarms for key review dates – thus encouraging that SLAs don't go unmonitored. Users of the Enterprise edition can even ensure emails get distributed to the right parties when it comes time to evaluate your SLAs.
After all, if a service level agreement doesn't reflect your real level of service, is your organization really getting what it paid for? In the end, a contract management solution will help you make this determination – for SLAs or any other type of contract.
[Photo Credit: jess_and_her_camera via Compfight cc]
[About the author: Todd Hyten is a former business journalist who now writes about B2B topics and consults on content marketing. You can find him on Twitter and Google+.]
Back to all