Three 2014 IT outsourcing trends affecting contract managers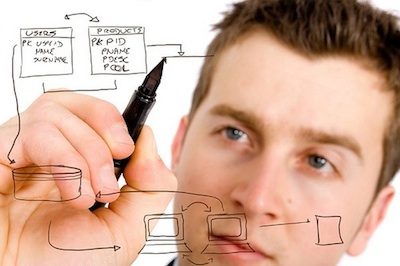 Recently www.cio.com published its list of 2014 IT outsourcing trends to watch. A few of these important IT trends may influence contract managers. Here's a quick rundown on those trends:
Comparing clouds
One trend that the article noted was an increasing need to measure cloud services.  IT organizations are looking for ways to measure cloud providers services on an apples-to-apples basis. In other words, more in-house IT departments want to rely on their own interpretation of what constitutes good service levels or good provider service rather than rely on vendors.
That means contract managers may be asked to provide information that helps to create a comparative analysis. Accurate recording of contract financial summaries and key clauses may go a long way in providing the kind of data necessary to compare vendors. Of course, having the ability to compile reports quickly and easily will be a big plus when meeting these kinds of requests for information.
Plays well with others
One of the more interesting trends noted in the report is a rise in "cooperation agreements" that cloud customers are (frankly) forcing on vendors. Increasingly, cloud vendors are being asked to cooperate with other vendors to meet a common client goal.
Here, too, a contract manager can help out. If you are using a solution that indexes contracts, you may want to start noting all the vendors who are associated with a particular IT task or department.
For instance, in Contract Assistant, users can define the "category" of all contracts. Creating a solid, detailed list of categories for all IT vendors is going to help group vendors with similar tasks together. Rather than just list the category of a contract as "IT services," a contract management administrator or user could categorize one vendor as "IT Services/Data Center apps" and another as IT Services/Data Center HVAC."
A search for "Data Center" vendors will pull up all related vendors.  This will come in handy when companies are hoping to get multiple vendors on the same page.
More governance
One trend that's not exactly a big surprise is the continual growth in compliance and governance requirements. When it comes to very specific and complex compliance requirements, it's only natural that some organizations turn to specialty vendor or multiple special compliance-savvy vendors.
This increases the number of contracts in-house, as well as the complexity of outsourced contracts. As noted in this prior blog, outsourcing complex compliance work doesn't mean you've outsourced the responsibility for that compliance. In the end, even these vendors who promise to take this complex work "off your hands" need to be managed.
The good news for contract managers
The good news is that all of the above trends don't necessarily mean that contract managers will work any harder. For a company that is already performing the basics of good contract management, most of the above trends just mean slightly new tasks for contract managers – but not a lot of extra work.
By "the basics" we mean that the organization first implements and uses a cost-efficient, user-friendly contract management solutions such as Contract Assistant. Using Contract Assistant, good contract management can be done with relative ease. Contract Assistant makes the following tasks easier – all of which are the building blocks of good contract management.
— Timely creation of electronic records for every company contract – indexed and categorized for easy search and retrieval of contract data.
— Creation of accurate financial summaries for future analysis.
— Recording of all key contract clauses and terms.
— Ensuring that all documents related to a contract are associated (linked or stored) with that record.
— Providing a place to record Notes and comments related to particular contract. This can be an invaluable record of information from contract managers and key stakeholders that related to the performance of contracts.
As cloud services continue to evolve, it's clear that IT organizations are trying to adjust the mix of in-house and outsourced services. There's no doubt that good contact management can assist IT departments to find the right mix.
[Photo Credit: tec_estromberg via Compfight cc]
[About the author: Todd Hyten is a former business journalist who now writes about B2B topics and consults on content marketing. You can find him on Twitter and Google+.]
Back to all