What 'Shark Tank' can teach you about contract management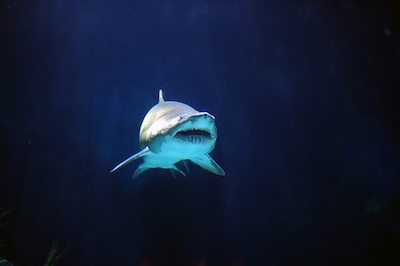 Do you think you could spot the future Facebook or iPod as an investor? If you could, would you be savvy enough to get a piece of the company in its early stage – showering you with profits and riches in the future?
That's the allure of the ABC network TV reality series Shark Tank – and explains why the show has become only more popular over time. For the uninitiated, the show is the USA version of a TV franchise known as "Dragon's Den" that's been produced in local versions on TV in more than 20 countries. The idea for the reality show is amazingly simple: Entrepreneurs enter the "shark tank" ("dragons' den"), which is a panel of successful investors/business people, and make a pitch for investment in their idea or company.
It sounds easy, but the show's format exposes these entrepreneurs to (often) withering critiques of their business, their skills, etc. – because real money is up for grabs from the sharks/investors. Deals can reach into the hundreds of thousands of dollars.
With the US show now in its fifth year (it debuted in 2009), it's possible to spot some lessons about who gets investment and succeeds, and those who don't.
What's really interesting, however, is how much some of these lessons also apply to contract management. After all, Shark Tank is really about striking deals. The question is: how does your company or organization stack up to the show's contestants? Is it any more or less ready for the Shark Tank of the real world when it comes time to strike deals that result in contracts?
Know your numbers
One of the most glaring examples of being unprepared to enter the Shark Tank is when the contestant doesn't really know the key financial information an investor needs. To the show's credit, most contestants know the basics, but they can easily stumble on questions such as "at what price point does this product become profitable?" Or, conversely, "what are your operating costs – and what should they be to be profitable."
Likewise, how many organizations can really identify their supplier costs or operating expenses with certainty if they don't manage their contracts? A company that practices good contract management (or even just basic contract management) will have this kind of information easily accessible. More importantly, this kind of information can be reported and analyzed only after being collected in a contract management system. This ultimately builds a clearer picture of all contracts – guaranteeing that your company "knows its numbers" when needed.
Handling the unexpected
The other big reason entrepreneurs fail is because they don't negotiate well – or they misunderstand the deal that's in front of them. It's not unusual for a contestant to ask for X (dollar value) for Y (the percentage equity stake). The "sharks," however often come up with on-the-fly deals that package the investment in different ways while also adding new elements to the deal (such as X-percentage of licensing rights).
Some entrepreneurs can be caught off guard and may fail to make a deal because of the unexpected nature of the offer.
So: Is your organization flexible enough to deal with real-world changes – and take advantage of opportunities when they arise? The lesson here for contract management is that unmanaged contracts can become a kind of "straightjacket" limiting the ability of companies to adapt when real-life conditions change.
If contracts are filed away and forgotten, then that means no one is truly minding the business relationship these contracts represent. When that happens, no one is reacting to changes that may affect those contracts.
All of this can come from a "let's run that contract on autopilot" attitude – which tends to only happen when an organization isn't committed to a contract management process.
How to win: being open and flexible
And finally, it is notable that the entrepreneurs who succeed have some common traits, too.
First, they often have solid data to back up their claims. They know their numbers; they know what key numbers they have to "hit" to be profitable, for example.
They also bring to the table a history of accomplishment – they know that part of any deal is themselves and what they bring to the table as far as a provable track record.
They are flexible, too, and, lastly, they are open and congenial: they have an attitude of willing to put everything on the table for a negotiation, and they are honest about how they feel about different shark offers – without being offensive.
What they primarily exude is confidence based on knowledge. That is invaluable to any organization when it comes time to strike a partnership with a vendor or simply close a sales deal. Organizations that have all the facts before them and "know their numbers" are on far better footing than others in striking those deals.
That knowledge comes from having access to the kind of data that good contract management practices make possible.
When negotiating with a vendor, you'll want to know how this vendor stacks up to other vendors in terms of cost, terms and conditions. You should also have a history of financial summaries of contracts to review so that you know what's a good deal from a vendor – and what isn't.
Regardless of your purpose, good contract management can make sure your organization's next trip to a "shark tank" isn't intimidating and results in a good deal for both parties.
 [Photo Credit: Jeff Kubina via Compfight cc]
Back to all