Would contract committees be a good idea?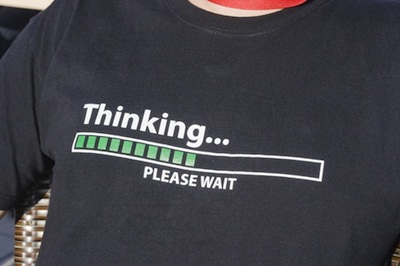 You may have seen the phrase "risk management" used before in relation to contract management, but let's admit it – it's not a very well-defined idea for some. This may say more about the business you're in than your personal knowledge of the phrase.
If you're in banking or investment businesses, part of the core of any company in those fields is a risk/reward calculation. When financial services companies consider something "risky," there's always the corollary of "more profitable" if the business practices/investment practices pays off. The calculation of the risk/reward is key to decision making in banking, and thus it becomes wrapped up in the institutional knowledge of the company.
Defining risk is key in some industries, but in others, this is less so. Knowing what we do here at Blueridge Software Inc. about contract management, it's safe to say that there are many risks inherent in poor contract practices, but these can (and all too often do) go unnoticed.
The contract itself is not what may be risky, but what happens after a contract is signed may indeed contain a lot of risk. Vendors who are underperforming may be costing your company valuable operating dollars, slimming or eating up profit margins. Even sales contracts may, if not managed, lead to losses when deadlines are missed and the cost of serving some clients goes up.
What's interesting is that in industries where risk is well defined, such as banking, the act of managing risk often leads to financial success.
How Banking handles risk
For instance, Bank Director magazine and FIS conducted a survey of risk practices in the bank industry recently. The best-practices lessons that emerged from the survey became the subject of a brief video on bankdirector.com. In the video, Sai Huda of FIS notes some of the best practices, which included the following:
* Banks with stand-alone risk committees perform better than those with just audit committee or a combined audit and risk committee.
* It pays for those risk committees to review risk strategy plans.
* Implement a risk "appetite" statement that impacts behavior.
* Use a "risk dashboard" tool to help monitor risk (for board and executive management).
* Review risks monthly (rather than quarterly or semi-annually) to reduce "surprises" and focus on risk trends.
The first "best practice" identified is to pay special attention to risk by forming a specific risk committee. Secondly, to get the most from paying attention to risk, it helps to a.) Frequently review practices (and results) and b.) Report on risks and offer guidance.
Transferable lessons
The Bank Director survey's findings beg the question: Would a contract committee responsible for contract reviews and polices help your organization get the most from contract management?
Forming a contract committee or working group on contracts may help solidify your organization's commitment to contract management after a solution is implemented.
Notice, too, how important reviewing and reporting on risk management is in banking. It is no coincidence that many features of a solution such as Contract Assistant were specifically designed to make report-creation easier and more efficient. Indeed, it's hard to imagine how any company can even catalog all its in-house contracts without a database – let alone compile reports on key contract data.
Reviewing and reporting on risk helps raise awareness of risk among bank executives and board members. The obvious corollary here is that reviewing and reporting on contract risks would probably do the same among organizations that have committed to contract management.
More awareness of contracts and their management is a good thing for any organization – and it may make the work of contract managers easier as well.
In the end, of course, there's no guarantee that forming a contracts committee or working group would work for every organization – but it's an idea worthy of consideration.
[Photo Credit: karola riegler photography via Compfight cc]
[About the author: Todd Hyten is a former business journalist who now writes about B2B topics and consults on content marketing. You can find him on Twitter and Google+.]
Back to all